Corners4 at Story in NYC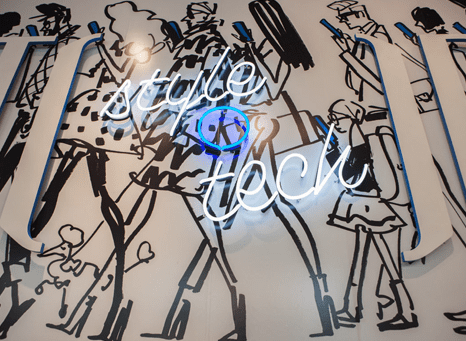 For the past couple weeks, we've been in good company at Story, an innovative boutique in New York that houses a rotating collection of unique wares from a balance of local companies and well-known brands. Story collaborates with guest curators and architects every four to six weeks to reinvent the merchandise and decor with a fresh theme. The current Story boutique theme is "Style.tech" and it's been a perfect showcase for Corners4. The theme explores the integration of technology, fashion and product design.
Style.Tech runs through October 12th at STORY on 144 Tenth Avenue, New York.